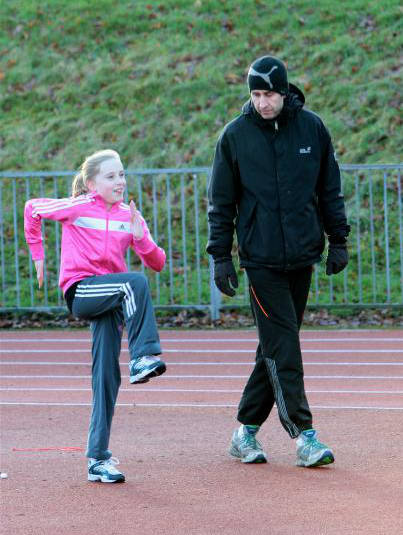 Here's how my process for helping you meet you achieve your goals works - it's a five step process.
Free consultation



The consultation will usually last for about an hour.
It gives you the chance to meet me, with no obligation, to discuss your targets, and to see if what I can offer meets your needs.
Then, if we both feel we can work together, the next step is to...



Book a fitness assessment - two options available

Movement Assessment - £50

Recommended for clients who need a more detailed look at their current movement patterns.
Assessment of blood pressure, baseline body measurements, nutrition, comprehensive movement assessment including photographs for future reference and suitable cardiovascular and/or strength tests dependent upon your goals. For some clients aiming for endurance events such as triathlon I may ask you to perform time trials and send me the results so I can calculate training heart rate zones.

Functional fitness assessment - £35

Recommended for clients who want a more general overview of their fitness or as a part of a team sports screen.
Assessment of blood pressure, baseline body measurements, nutrition, fundamental movement patterns, functional mobility, lower/upper body power, agility, strength, speed and endurance.


In both cases if high blood pressure is present or there is pain during the movement assessment I may need to refer you to a GP or physiotherapist. If that is the case the fitness assessment can either be refunded or used as a credit for the assessment to be completed (within three months) following approval to exercise from the medical professional.

At the end of the fitness assessment I will prepare a report including details of recommended exercises, and an initial fitness programme based on your goals.


Book some sessions



Either book a follow-up Personal Training session or attend a strength & conditioning group class after the assessment so I can demonstrate the exercises you should be doing.
How many additional sessions you book is totally up to you and can be adapted to meet your needs. It's usually a good idea to have a Personal Training session monthly so exercise progressions can be demonstrated.
Frequency depends on your needs, how much you feel you can exercise alone and what you can afford.
I can prepare a series of sessions over 12 weeks for a group preparing for a specific goal. These can be themed for particular sports or events (e.g. pre-season cricket or endurance events).



After your first session



I offer an optional weekly programme update service where your programme will be modified in line with the sessions you have achieved to ensure you continue to progress. I will normally discuss the revised programme and your plan for the next week via either phone or skype.
If you opted to take advantage of my ongoing nutrition advice, I will also assess your dietary habits and suggest improvements (should improvements be needed) and offer meal planning and menu advice to help maximise your desired training effects.



Further sessions



We will work together to ensure you train safely and effectively.
We will vary techniques over the weeks and months to ensure you don't get bored.
Every 4-6 weeks or so we will re-evaluate your fitness levels. This will give you a target date to aim for!