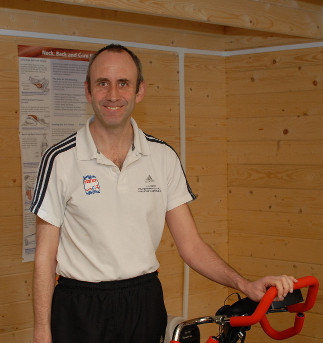 I'm Bill Shone and I'm a REPS Level 3 Personal Trainer/Strength & Conditioning Coach based in Stockport. I have additional qualifications in GP Referral for low to medium risk health conditions, Ante/Post Natal and Active Ageing.
Whether your goal is general fitness, weight loss or preparation for a specific event or team sport I can help you by assessing your specific needs, preparing a plan to meet them and teaching you the right exercises through individual or small group training sessions.
Sessions can take place in your home, in my gym or in another suitable location. I also offer remote training options for clients located outside the South Manchester/Stockport area.
I believe that establishing correct movement and breathing patterns is essential and include individually assessed corrective and foundation exercises in my programmes to establish the appropriate functional mobility, stability and control for the individual concerned.
I offer a free initial consultation - if you are interested in the services I provide then please contact me via the details on the contact page.
Visitor:

0

0

1

9

5